Living in the Moment by Anna Black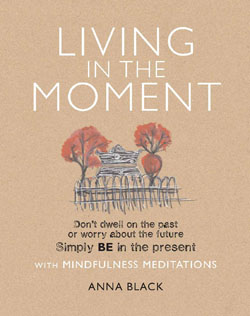 Living in the Moment: Don't Dwell on the Past or Worry about the Future, Simply Be in the Present with Mindfulness Meditations by Anna Black is an accessible introduction to mindfulness meditation. Since publication it has sold over 25,000 copies.

This beautifully illustrated book has over 50 different mindfulness practices you can do in your everyday life. Many of these are very short and simple and can be woven into activities you are doing anyway.
Practising mindfulness in this way brings into your life so it is always with you, wherever you are.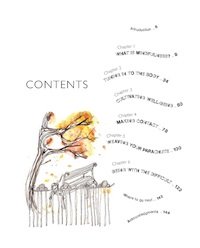 About Living in the Moment
Most of us operate on auto-pilot much of the time, passing through the present moment with our mind caught up in the past or straining towards the future. We forget that it is only in the present moment that we are able to effect change. Through mindfulness meditation, an ancient Buddhist practice, you can learn to intentionally pay attention to your daily experience. Find out more here
Read reviews of Living in the Moment here

Living in the Moment is £12.99 and is available through all good bookstores and online at amazon.

Leave Living in the Moment to return to the Home page here